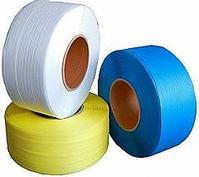 Add to Favorites
Share
PP Strapping Band
Payment

Origin

China Mainland

Minimum Order

10

Packing

Pieces
Product Detail
This product is made of pure polypropylene material, never mixed waste, add color, good tensile strength and adhesion, ensure that your product packaging is strong, does not fall off.

Completed using the new material made of weight the lightest, same weight, length is the longest, really cheap.

This product with semi-automatic strapping machines, automatic and unmanned strapping efficiency best.



3
YRS
DIG Packaging equipment Co., Ltd
China
Favorites